The fact that BIM has long since replaced the two-dimensional planning of the past is not only known among (construction) experts.
At the same time, a BIM model in 3D is much more than a geometric representation enhanced with graphical details. With alphanumeric data – also called features or parameters – numerous dimensions can be added in addition to the visualization, which enhance the information model and provide answers to relevant questions, including sustainability issues.
The actual demand for dimensions 4D to 7D varies. There are also other dimensions, though not all are formally approved. With each dimension you create corresponding use cases and associated LOIN (Level of Information Need). In any case, a BIM model as a basis for planning is now already a good step in a forward-looking direction.
3D plus?
Hence BIM models consist of data structured in a multidimensional information model. Depending on the number of dimensions, the respective model also contains information layers from other specialist disciplines in addition to the geometric dimensions (3D), which enable architects, planners, construction companies, construction contractors, etc. not only to derive information, but also to use it as a valuable basis for decision-making and as part of their own workflow. For example, a BIM model can also support model-based time and cost planning.
The most important dimensions in the "digital twin" at a glance***
3D: Building model based on geometric and alphanumeric information. (X, Y and Z)
3D plus Time = 4D: the fourth dimension according to Einstein adds a time-component to the room dimensions. In the BIM context, this means linking the 3D objects with time or schedule-related information. Based on the model information, the construction schedule is determined and simulated. This is usually done in the form of a phase model.
4D plus Cost = 5D: The model is supplemented with cost-related information, which shows the construction progress and the associated cost development. In Austria, the (partially automatic) determination of quantities and costs is carried out with the help of the standardized service description in accordance with ÖNORM A 2063; in the meantime, invoicing is also possible on the basis of the BIM models, provided it has been contractually agreed in advance.
5D plus Sustainability = 6D: The sustainability aspect is added in the sixth model dimension. In addition to the time and cost schedule, an assessment is made taking into consideration environmental, social, and economic factors, in the stages of planning, construction, operation and dismantling of the building. (Also see our article on the topic of BIM and sustainability).
*** based on BIMcert manual 2023
Dimension not "approved" (according to definition of buildingSMART Austria)
6D plus Facility Management = 7D: All information necessary for the operation of the building, such as the maintenance and operation of technical equipment, warranty, and manufacturer information, form the seventh BIM dimension. In terms of the life cycle, this allows the aspects of maintenance, renovation or decommissioning of a structure to be taken into account.
Digital construction project management makes further dimensions possible, so that various aspects of information can be read and evaluated. From today's perspective, these include:
8D: Construction Site Safety
9D: Lean Construction
10D: Industrialized Construction
Some of these are still under development but pursue the goal of making construction projects safer and more efficient.
Advantages of BIM planning in different dimensions
For each user, the BIM model provides a detailed and accurate visualization of the project. Thanks to Open BIM and IFC interfaces, data exchange between teams of different disciplines is simplified, which not only supports access to the model and collaboration. The main advantage also lies in easier troubleshooting and recognizable overlaps and dependencies in the construction process. This contributes significantly to time and cost optimization in the project, given the appropriate competence.
The explained BIM dimensions thus provide all parties involved with a reliable basis for relevant decisions and performance predictions. Thanks to the digital mapping of physical and functional properties, economic and ecological impacts in terms of time, costs, quality, and the environment can be simulated, evaluated, and optimized in planning, construction, and operation. Goals related to sustainability and efficiency in the construction project can be easily kept in mind. Building operators can implement BIM-based maintenance and repair management.
BIM dimensions at BIMEXPERTS – our conclusion
We basically offer all dimensions in BIM modeling.
In Austria, the demand for higher dimensions is currently still rather low, so at BIMEXPERTS the focus is on 3D modeling with a specialization in MEP – as well as in 4 to 5D-planning and its use cases and LOIN.
This is achieved, for example, in the form of model-based construction lists or via AVA tools (tendering, procurement, billing), such as RiB iTwo and the 5D interface or various simulation tools.
As described above, model data (IFC) is loaded there, and the individual objects are filtered into the corresponding LB-HT structure on the basis of pre-programmed rules. These rules can be based e.g. on the name of the objects or their alphanumeric values.
A calculation example
According to the standard for "air duct fittings" (H6015) there are conventional air ducts and air duct fittings. Their calculation is made in m² of sheet metal and depending on the minimum height defined for them in the standard, which then receive a corresponding molding surcharge.
A suitable rule then filters for the height of the ducts and moldings and automatically sorts them into the correct service group, which greatly simplifies budgeting and billing.
Make BIM your advantage with BIMEXPERTS and contact us!
BIM-formed: Click here to subscribe to our newsletter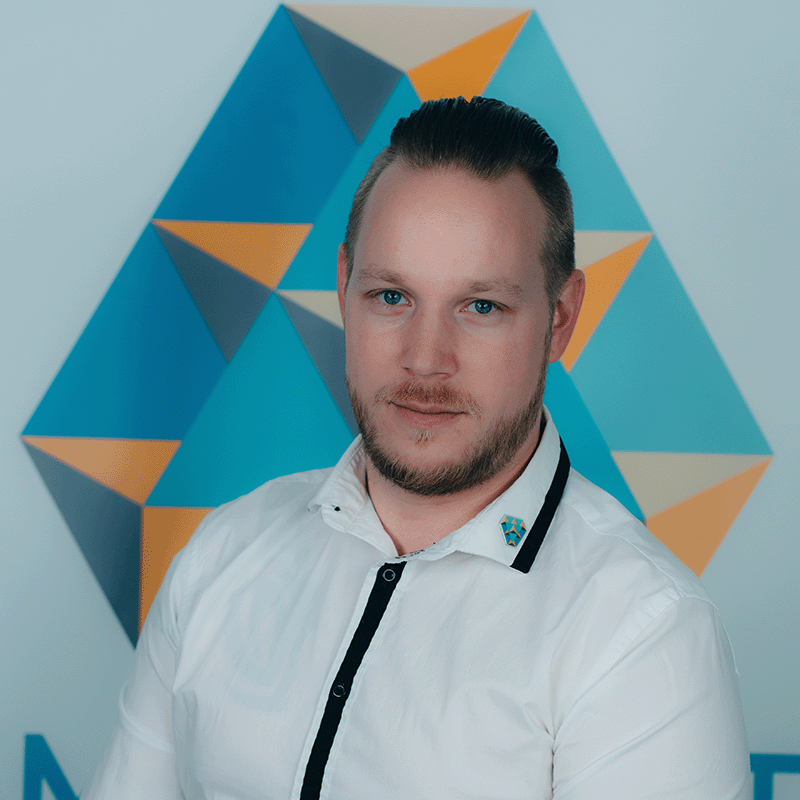 Sascha Schmied
Sascha Schmied is authorized signatory at BIMEXPERTS AT and Head of Technology & BIM for BIMEXPERTS AT & DE